Materials Banned from Vermont Landfills
The following items have been banned from Vermont Landfills and must be properly disposed of through your solid waste district, town transfer station (if an accepted item) or a permitted waste hauler:
Any Hazardous Waste
Appliances/White Goods – air conditioners, boilers, dehumidifiers, dishwashers, dryers, freezers, furnaces, hot water heaters, microwaves, refrigerators, stoves, trash compactors, copiers, washers & water coolers.
Certain Batteries – Button cell, lead acid (car batteries) & rechargeable (nickel-cadmium, Nickel-metal-hydride, lithium-oin).
Dangerous Wastes – explosives, fireworks, sharps, medical waste, & propane cylinders & liquid waste.
Electronics – answering machines, computers (monitors, peripherals), CRT containing devices, DVD players, E-device power cords, and chargers, electronic game consoles (Xbox, Playstation, Gameboys, etc.), fax machines, PDA's (and other personal e-devices), printers, stereo equipment, telephones, televisions, wireless phones & VCRs.
Mercury-Added Products – fluorescent bulbs & tubes, thermometers, thermostats, etc.
Organics (Compostable Material) – clean wood. This includes branches, leaf and yard debris, and grass clippings.
Paints, stains, varnishs & thinners – paint products. This also includes paint thinner, paint remover, stains & varnishes:  Paint Collection Program.
Recycables – Plastics #1 and #2, glass bottles and jars, aluminum and steel cans and aluminum foil, cardboard, mixed paper, and newspaper.
Scrap Metal
Tires
Waste Oil & Filters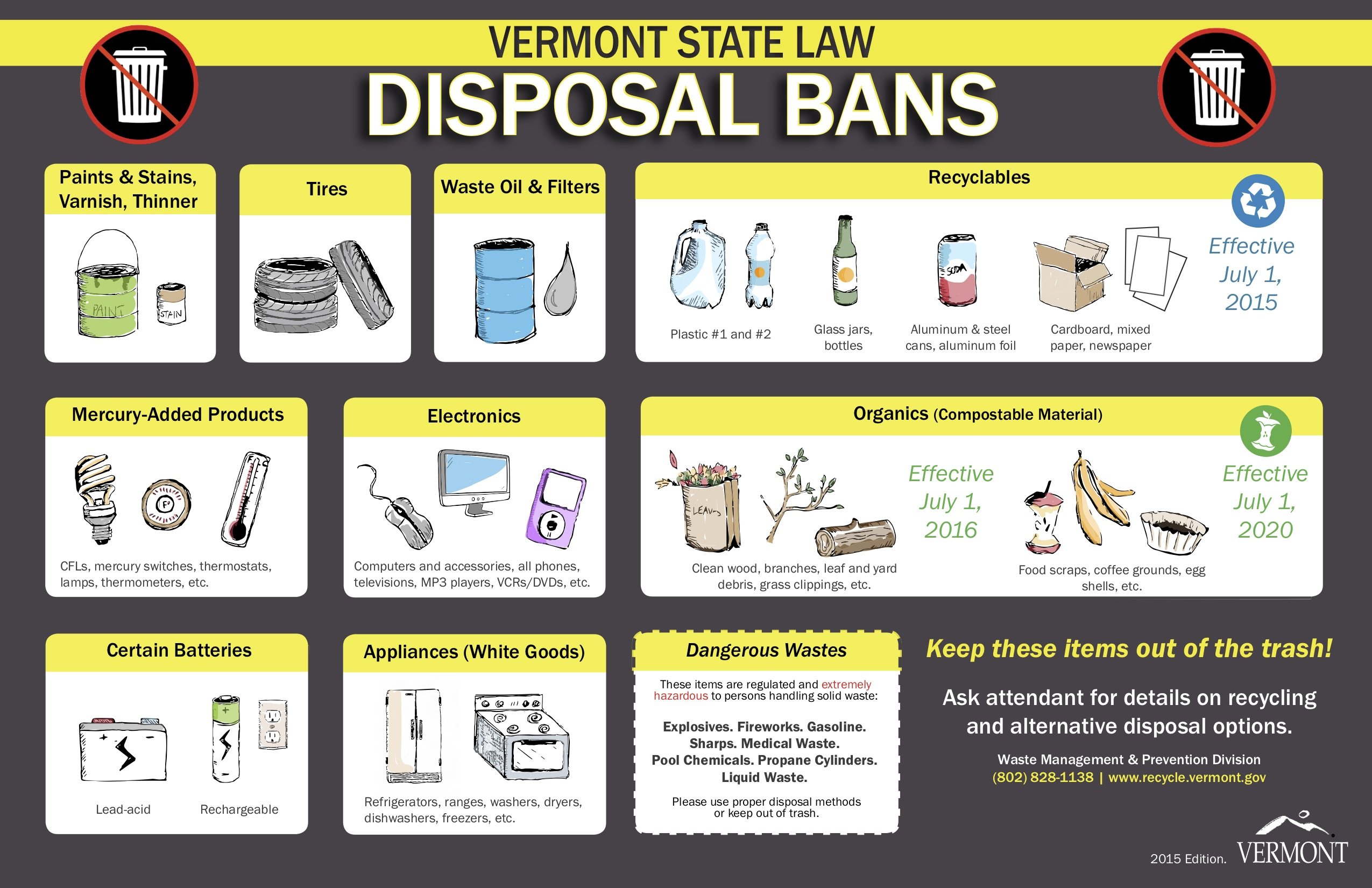 To download a copy of the Vermont State Law Disposal Bans Poster, please visit Vermont Department of Environmental Conservation.
Vermont Waste NOT Guide (What to do with items that are banned from the trash)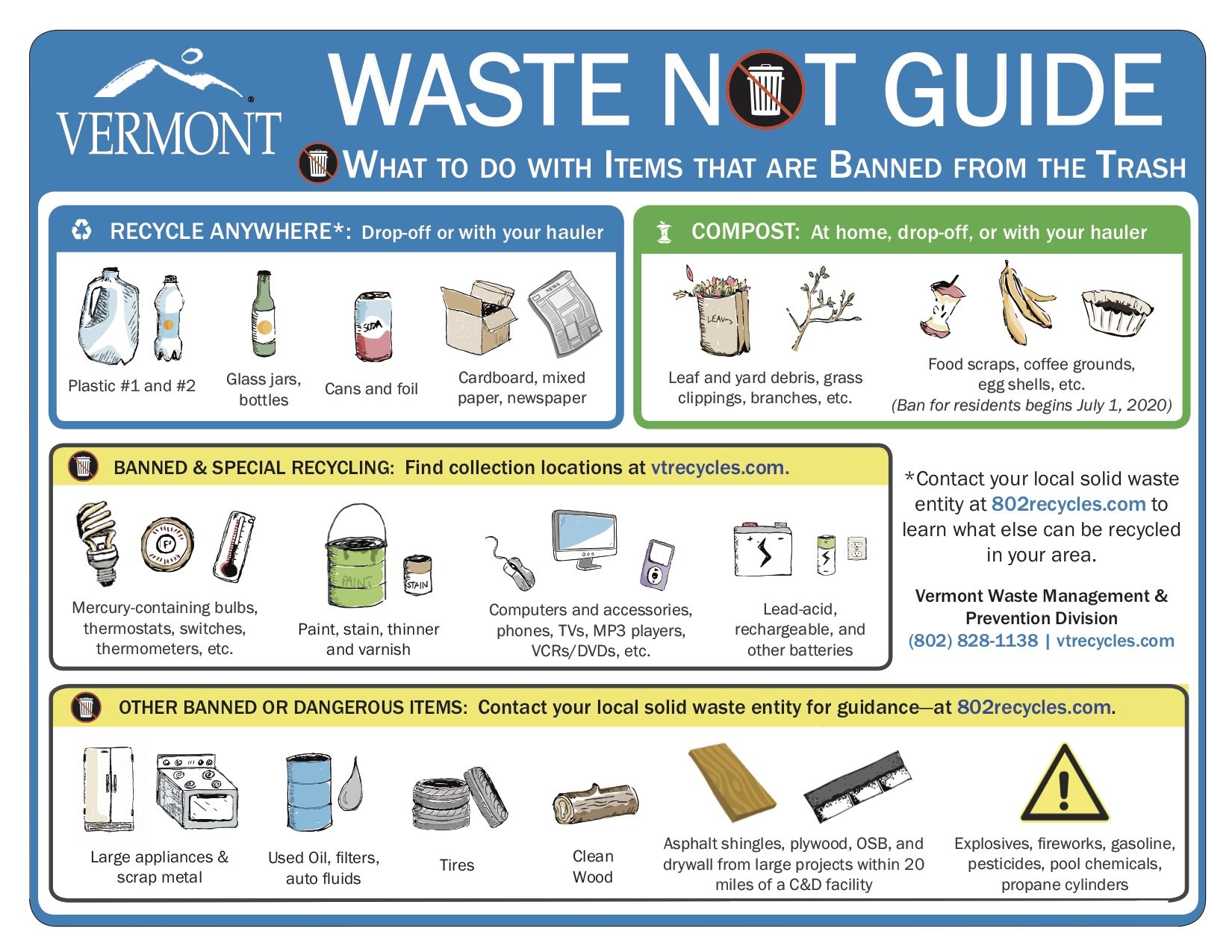 To download a copy of Vermont's Waste Not Guide, please visit Vermont Department of Environmental Conservation.