Batteries
The State of Vermont bans the disposal of rechargeable and lead acid batteries in the municipal solid waste (MSW) stream. Many types of batteries contain hazardous materials and may become hazardous waste when disposed improperly.
Any and all rechargeable batteries must be recycled. The Windham Solid Waste Management District accepts batteries at the Transfer Station in Brattleboro.
Alkaline Batteries
Vermont is the first state in the nation to pass single-use/alkaline battery recycling. WSWMD accepts aklaline batteries during normal business hours, free of charge.
Single-use batteries, such as AA, AAA, C, D and 9-volt, are used in many items such as tools and toys. Vermonters buy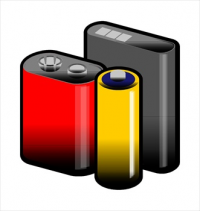 over 10 million batteries per year, and most end up in the landfill. Certain components of the batteries, such as heavy metals like cadmium, mercury, and lead are hazardous to human health and the environment. Recycling household batteries conserves natural resources, and lessens environmental impacts from mining and disposal.
The new law requires manufacturers of single-use batteries to provide a stewardship plan to manage the proper recycling of batteries sold in Vermont and establishes convenient recycling options for residents, at no cost.
Electronics
The following electronic items are banned from disposal:
Answering Machines;
Computers (CPU's, monitors, peripherals);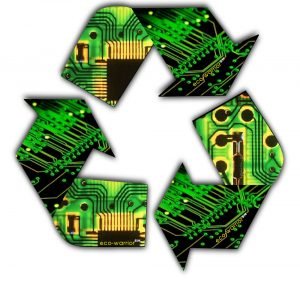 CRT containing devices;
Digital Converter boxes;
DVD players;
E-device power cords and chargers;
Electronic Game Consoles (xbox, playstations, gameboys, etc.);
Fax Machines;
PDA's, MP3's (& other personal e-devices);
Printers;
Stereo Equipment;
Telephones;
Televisions;
Wireless Phones; and
VCR's
The number of obsolete computers, cell phones, and televisions is quickly growing. In the US alone, 60 million computers will be deemed "obsolete" by their original owners within this year and next. The sheer volume plus the fact that these devices contain toxic materials (i.e. lead, mercury, and chromium), makes landfill disposal or incineration a careless solid waste management practice. Recycling is the way to go.
The state of VT has banned certain e-waste from municipal solid waste disposal because landfills and incinerators are not designed to properly manage heavy metals. In addition, e-waste contain precious metals (i.e. gold). These metals should be recovered and recycled, not wasted.
To support electronic waste recycling, the state of VT is subsidizing the disposal of a few banned electronic items:
* Computer Systems (CPU's, monitors, printers, and peripherals –
mouse, keyboard, speakers, scanner, external hard drives);
* CRT containing devices;
* Televisions;
* E-device power cords and chargers;
Consumers, charities, school districts, and small businesses that employ 10 or fewer individuals can use the E-Cycles program for free. Other individuals who bring in seven (7) or fewer devices can also recycle at no charge. Manufacturers have been paying for the e-waste collection and recycling program since July 1, 2011.
All items must be brought to a VT certified e-waste collection site. The certified collection sites in Windham County are: Dover Transfer Station, Jamaica Transfer Station, Whitingham Transfer Station, Winhall Transfer Station, Goodenough Rubbish Removal, and WSWMD Transfer Station on Old Ferry Rd. in Brattleboro. Vermont residents can bring their e-waste to any certified collection site.
In addition, Windham Solid Waste Management District is accepting telephones (including cell phones), free of charge.
Mercury
DON'T TRASH MERCURY!
Mercury containing devices are banned from municipal solid waste disposal. Awareness of the problems with mercury (Hg) has increased greatly thanks to the statewide thermometer exchange program and other initiatives. Items you might have around your home that may contain mercury include:
thermometers with silver liquid;
thermostats;
gas-fired appliances;
fluorescent light bulbs (including compact fluorescent light bulbs);
button-size batteries;
dairy barn manometers; and more
Products with mercury in them should not be thrown in the trash. The Windham Solid Waste Management District (WSWMD) accepts thermometers, thermostats, barometers, mercury switches and compact fluorescent bulbs (CFL's), free of charge to residents.
Motor Oil and Oil Filters
The Windham Solid Waste Management District (WSWMD) accepts used motor oil and up to 10 oil filters at the WSWMD Transfer Station FREE of charge. We also accept petroleum based liquid lubrica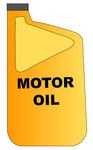 nts, kerosene or diesel/heating fuel.
We do not accept gasoline or antifreeze. These need to be brought to one of our Household Hazardous Waste Collection Events. We will not accept oil in containers larger than five gallons.
Motor oil received by WSWMD will be inspected when it arrives at the facility. Please plan to wait during the inspection. It is important that the motor oil and other waste fuel is uncontaminated. We use the fuel to heat the Materials Recovery Facility (MRF). Any oil that is contaminated with water, gasoline, antifreeze, solvents, leaves, etc., will be refused and returned to the customer. There is a five gallon limit per visit.
Contaminated oil may only be disposed of at one of our HHW Collection Events. To ensure that your waste oil will be accepted, it should be stored indoors in tightly covered containers, and no contaminants should be added to the oil.

FREE Year-round Paint Collection!
The following paint products are accepted at WSWMD during normal business hours:
Latex Paints*
Oil Based paints
Architectural paints
Field & lawn paints
Floor paints (including elastomeric)
Stains
Deck coatings
Primers
Sealers
Undercoaters
Urethanes
Varnishes
Enamels
Shellacs
Lacquers
Waterproofing concerte/masonry/wood sealers and repellents (not tar or bitumen-based)
Limit: 10 cans per visit
*Latex paint must be in liquid form. Hardened or solidified latex paint is nontoxic and disposed of in the trash.