Compost Facility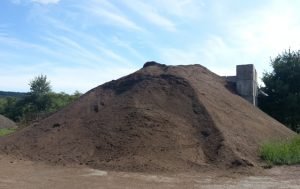 The end result is a beautiful product with many uses.
It is used for gardens, lawns, repairs, erosion control and landfill/stormwater management.
It is also an excellent top dressing/fertilizer for athletic fields and larger lawns.

We use our own compost to grow the flowers at WSWMD. We have had many compliments on our high quality compost.